We are so excited to be welcoming our new families to the Kids College family. Kids College is a family owned and run childcare centre at the heart of that that proverbial 'village it takes to raise a child'. We are the second childcare centre in Perth to be awarded the rating of EXCEEDING the National Quality Standards in childcare. So know you are joining a family with the very best quality care and education at heart. 
WELCOMING NEW FAMILIES
At Kids College we are flexible to our different children's needs during their orientation. No child's journey is the same and we value making every child's experience a positive one. Please feel free to consult with staffing team about your child at all times throughout their time with us. We will consult with you as to what we all feel is the right fit for you and your family.
We are looking forward to seeing your little one for their orientation half day where you drop your child here for some fun morning activities, to experience the routine of the day and form a friendship with our carers/teachers.
The most successful orientation procedure has been when the child has joined us for an orientation session from 9:30 till 11:00. This gives your child the opportunity to experience the morning activity time, mat session and to have lunch with us learning to trust that us ladies in blue will love and care for them. We are finding this first day is a great way to give the child the chance to see what Kids College is like and a good way for to gauge your child's reaction. Each child's journey is different and we work closely with you to follow your child's needs.
Please note that at any time during our orientation process if your child becomes distressed we will call you. We would rather a gentle distress free day to help our little ones feel at home here with us at Kids College. Please do feel free to call us to find out how your little one is doing. We would rather not have any distressed parents either.
COMMUNICATION
Communications is important to us and we have various ways to stay in touch. We pride ourselves on being a valued member of your family and have many ways we can keep in touch face to face and electronically.
A quick chat each morning and each afternoon for you to let us know any messages you have.
The office phone 9401 0100
Office email to jennifer@kidscollege.com.au
Our Kids College Childcare Centre facebook page shows you daily messages and shares our Kids College family community. Please make sure you follow our posts and contribute to the conversation.
Our newsletters are sent to your nominated email address and you can find details about group programming and activities we have enjoyed.
Our Parents Handbook and the Accounts questions information sheets provide more in depth information.
Your child's portfolio will follow and celebrate your child's individual learning journey.
Room summary for Kindy detailing the children's days and the activities and programming we have enjoyed that day.
Individual children's daily sheets in Babies and Toddlers lets you know what we have been up to and the logistics of your child's day.
Our Kids College website details what we believe in and why. There is a lot of information on the behind the scenes policies and philosophies we believe in. There are also interesting articles here for you to read when you would like to.
You will also find photos and introductions to our whole staffing team so you can show your child their teachers before they even start with us.
We have notice boards up in each room and have a staffing team board. So feel free to read the walls when you get a minute.
EVERY MORNING
Drink bottle with water only
Any bottles they may need. Powder separate, as we make it up fresh as we go. Please take any prepared breast milk directly to a staff team member
Spare clothing, (sunsafe please) at least two full sets, don't forget underwear and socks
At least 4 or 5 nappies, wipes and any creams you require, and underwear if they are toilet training
Comfort item, dummy, blanket, toy, teddy, if needed
Comfortable small blanket that feels and smells like home for sleep/rest time
Sunsafe hat, broad brimmed or legionnaire style
Jumpers in colder weather
If have medications your child needs please hand directly to staff member and fill out medication administration form
At the end of the day we will repack your bag with all items to send home to you.
Please ensure everything is labelled and there is nothing else in the bag e.g. food, money, medication, keys, wallets or small choking hazard items
Please do not bring in any other toys as in the group setting it can cause stress for all the children and especially the child expected to share that special toy.
EVERY MORNING
Let us know if you have administered or if you would like us to put sunscreen on your child.
Put hats on and take child outside.
Take water bottle out of bag and place in basket on the bench please.
Let us know any message and go ahead and enjoy your day after a decisive goodbye.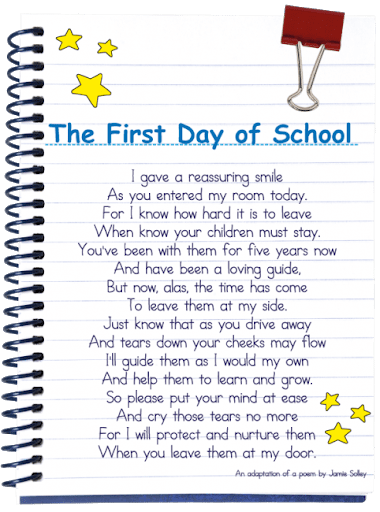 MORNING DROP OFF ADVICE
Dropping children in the mornings can be busy and stressful for families. Here is a bit of advice on making the goodbye process a bit easier.
Come with a fully stocked bag with all their things inside. Children need that reassurance of knowing they have what they need.
Mornings are busy for all families but try to come in with a joyful enthusiastic vibe and encourage your child to understand they are about to have a really fun filled day at Kids College.From around three years old it helps with routines and settling to assist your child to walk in, put their own bag away, hat on and head outside ready to start the day. We find the 
excitement of walking into Kids College, as opposed to being carried in, assists the children to become more excited about the big day ahead of them and poses less separation issues. Each child matures in their own time, so take it one day at a time give hugs when needed and assisting independence when needed.
Please ensure you do say goodbye. Even if your little one is engaged in play it is important to not sneak away. Be upfront and matter of fact with your goodbye.
Say a quick decisive goodbye and head out. Should your child become distressed rest assured we will attend to them, reassure and distract them with the wonderful activities on offer and a big cuddle from us ladies in blue. When families linger it tends to prolong the goodbye process and make it more stressful for you and your child. If you have left and your little one is a bit distressed, please do give us a call to find out how they have settled into the day. We will be happy to let you know.
If you are feeling distressed that is totally normal. Enjoy your day away doing what you do knowing we are taking care of your precious little one. Phone a friend and have a good cry if you need one. Be kind to yourself. Your child is invariably busy having fun. Allow yourself the freedom to enjoy your day too.
In the earlier days settling before coming to fetch them maybe give us a quick ring to see how the day is progressing. They might want to stay a bit longer. Each day they spend with us we try for a bit more time each day. 
If your child is struggling a little still bring them in at a time that suits your family in the morning. The quicker they get into the flow of the day at Kids College the quicker they feel more confident and comfortable. We can always ring you in the day and send them home earlier if needed.
Trust us to do what we do. We are all experts in childcare and are excited to make your child's day the best day ever.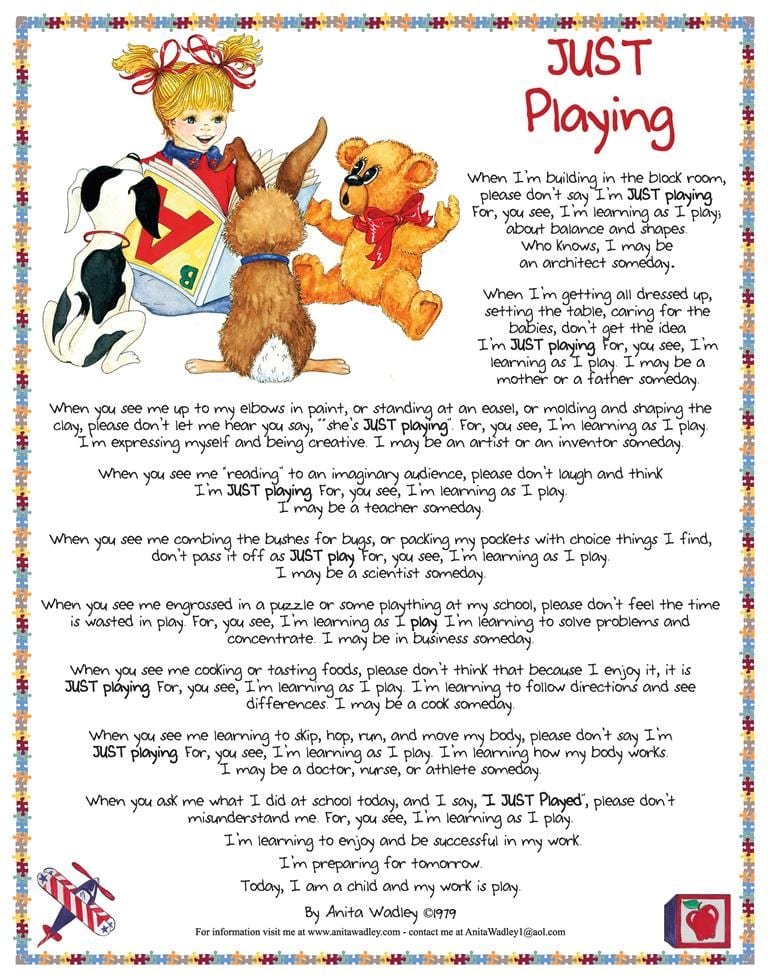 WHAT IS OUR FLOW OF EACH DAY 
We open at 7:15am and welcome your little ones into their day. At 9am we serve a morning tea for those who would like a little nibble. We then launch into more educational activities and fun play time until 11:00am ish when we serve a healthy lunch to our hungry children. After lunch at around 11:30am we assist the children in their various rest/sleep time routines. For babies who sleep twice in the day generally it would be around 9:00am and then again around 2pm with lunch and a play in the middle. Around 1:00pm onwards it all full on fun educational activities and playtime. We have an afternoon tea time at 3pm and spend the afternoon enjoying all the wonderful activities Kids College until we close at 6pm. You will find more detailed information in our classrooms and in your child's portfolio.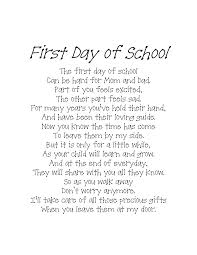 WHAT TO DO ON YOUR FIRST DAY
• Bring everything you need, make sure your school bag is packed and ready.
Please ensure the office has all the documentation they require.
• No food is to be brought into the centre.
• If you think it will help let your child get some new or exciting equipment/clothes/blanket/bag to bring to school.
• Bring all comfort items your child may need and any bottles they might need, even if you are not planning to be at centre during rest time. Your child might need the extra comfort or they may like to stay longer on their first day.
• Talk to teachers/carers. Introduce yourself and your child. It is very reassuring for children when they see you chatting to their carers/teachers. We have your forms but please do feel like you can come chat to us about any really relevant points involving your child eg: special needs, allergies, and whether child has been in care before.
Involve your child in engaging activities within the classroom or with the carers. Say a definitive goodbye, briefly reassure the child when you will be returning, using timeframes they understand, ie: after lunch. Leave and let us deal with it. We will engage your child in activities and provide all the comfort they need, introduce them to their carers/teachers, help them make friends, show them around the classroom. It is important for them to learn to trust us.
Distract yourself, this may be your first time alone. Enjoy it and be reassured we will call you if we need to. Stay fairly close by and do something that you enjoy. Enjoy your first few hours just to yourself. For you it might feel like a long time but to them they are happily playing or enjoying a nice rest/sleep. Rest assured we will call you if we need you. 
Arrive back when you are expected. Be positive, ask your child about their day. They could burst into tears as they see you. This is completely normal and are happy and relieved to see you.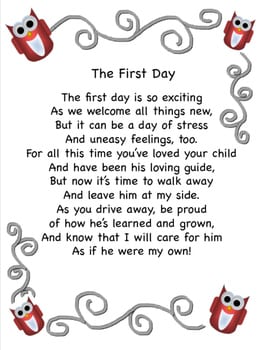 WHAT TO DO BEFORE NEXT TIME
Encourage them and explain what will happen next time.
At home before next time reassure your child, reinforce us by being positive and upbeat.
Use teachers names and familiarize yourself with our routines.
Arrive next time prepared, on time, with all things you need.
Bring child in, bags in lockers and hand child over into carers/teachers care.
We will keep you informed as to how your child is doing and we will let you know if we need you throughout your child's orientation. Rest assured we are here to love and care for your child and ensure they are going home each day having experienced love, laughter and learning.
WHEN YOU GET A CHANCE
Could you bring in a photo of your family please.
We have our programming up for display in the classroom. When you have the chance please check it out and let us know what you think. The programme will detail what we are learning about and all the fun stuff we are up to. In your child's room we also have their individual portfolio books. Please do take a look with your child to celebrate all their achievements with us. In your portfolios twice a year we do our Individual Achievements Reports for your child. These reports are celebrations of your child's achievements in their time with us. Please take some time to enjoy it together. We also have parent input forms in the entrance foyer so please feel free to let us know what you think.
We plan our programmes around intentional teaching goals, exploration ideas and from the input gained from the children themselves, our parents and within spontaneous activities that arise. We encourage you to let us know when you have something to add to our programme. We send home parent input forms. Please fill these out and hand it in to your classroom carers/teachers, we use this information to ensure our programming meets the children's individual needs and interests. Children learn best when they are interested and motivated to learn. Please help us plan for your children's individual interests and needs.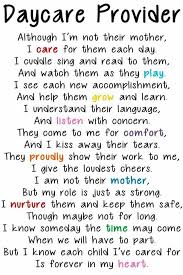 KIDS COLLEGE FAMILY
At Kids College we work each day embedding our values and philosophy into each facet of what we do. We continually improve our practices by critically reflecting and engaging in meaningful relationships with our community and for this we need your support and input. Make sure to follow Kids College Childcare on facebook, watch for our regular emails and keep an eye on our Kids College website. Join our Kids College family community and share in our vision of creating the very best childcare where children experience love, laughter and learning every day. You can reach us on Jennifer@kidscollege.com.au
Quote from Kids College Philosophy
 'We believe in our team of enthusiastic educators who genuinely enjoy being part of children's lives and enjoy creating warm responsive relationships with a foundation based in secure bonding and attachments.'
NQS
4.1.1 The organisation of educators across the service supports children's learning and development.
4.1.2 Every effort is made for children to experience continuity of educators at the service.
4.2.1 Management, educators and staff work with mutual respect and collaboratively, and challenge and learn from each other, recognising each other's strengths and skills.
With love, laugher and learning from your friends 
in the 'village it takes to raise a child'
Teacher Jen and the Kids College Childcare family