About Us
 Kids College has a strong focus on all areas of early childhood education quality. Kids College seven steps to exceptional early childhood education for all our Kids College families.
1. Kids College has a strong focus on early childhood education with exceptional programs of learning for each age group.
2. Kids College keeps a safe and hygienic centre for all of us to enjoy together.
 3. Kids College has exceptional indoor and outdoor environments filled with wonderful engaging learning opportunities.
4. Kids College has the very best quality early childhood educators in our team.
5. Kids College builds trust and secure connections with all our children who become part of our hearts.
6. Kids College values our families and communities and we are proud to be welcomed into your lives as your child's home away from home.
7. Kids College has a strong leadership and management focus continually improving and striving to be better every day to ensure your children go home each and every day having experienced love, laughter and learning.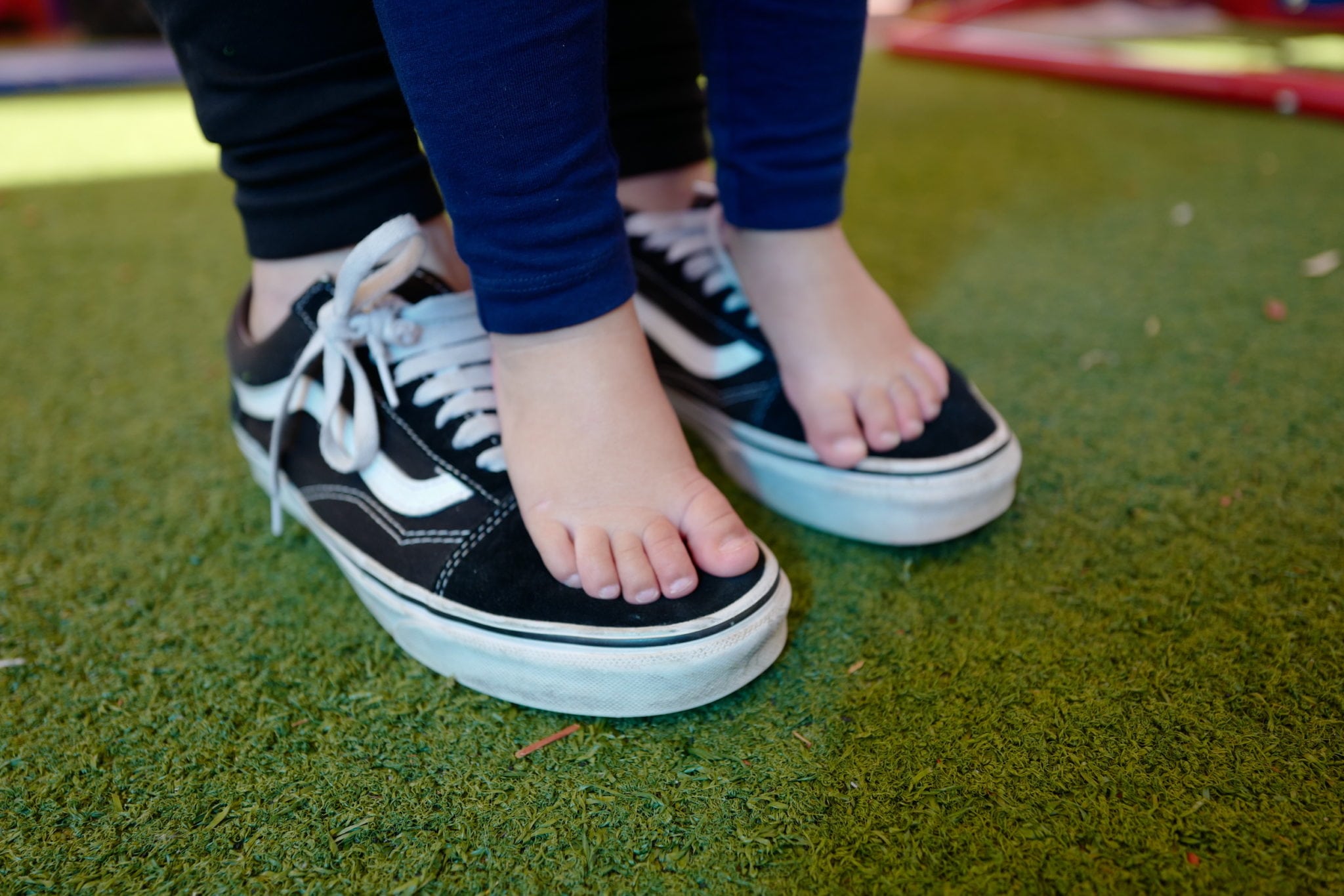 Discoverers Program
BABIES FOR CHILDREN 6 MONTHS TO 2 YEARS OLD
We consider it a great privilege that you would entrust our childcare centre with the most important phase of a child's life for optimal learning and setting up attitudes and aptitudes for future learning.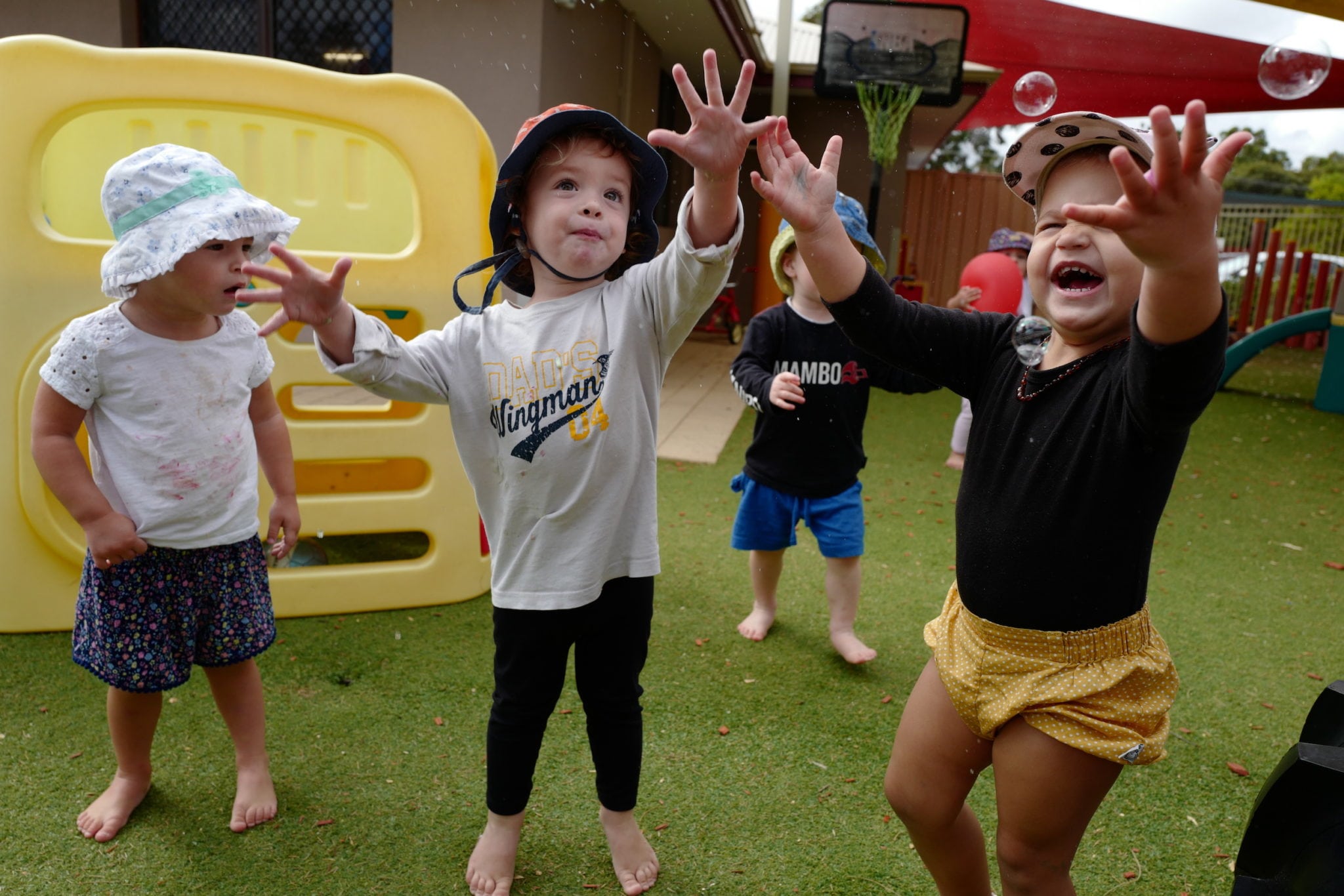 Explorers Program
TODDLERS ROOM FOR CHILDREN 2-3 YEARS OLD
In our Toddlers Explorers room, our children are in a wonderful stage. At Kids College Childcare Centre are helping them find their feet and explore the next exciting phase of their development.
Adventurers Program
3 YEAR KINDY FOR CHILDREN 3-4 YEARS OLD
In our 3 year Kindy program, we are focusing on extending and supporting each child's individual learning journey as they enter into the exciting time of being a big Kindy kid.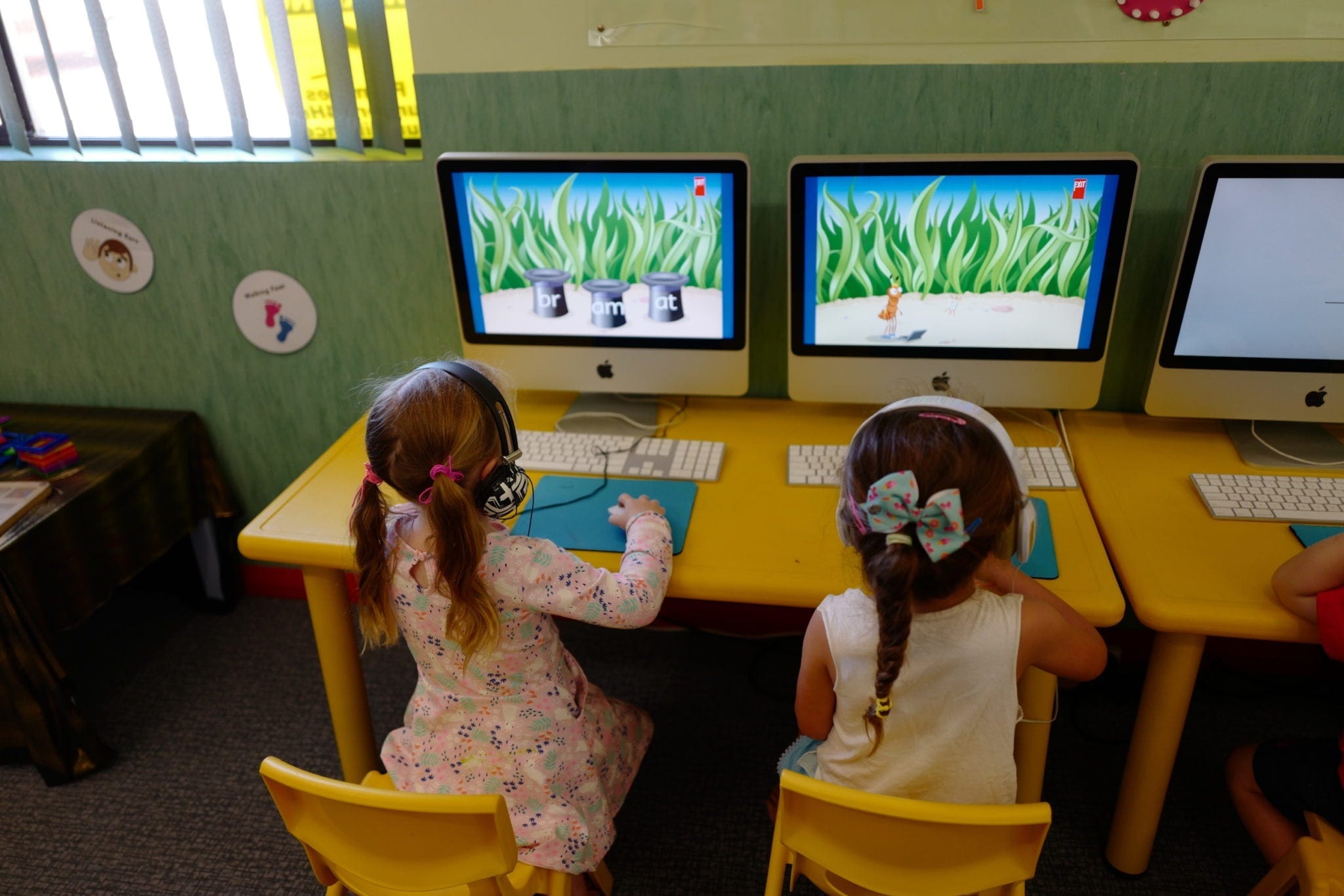 Imagineers Program
4 YEAR KINDY FOR CHILDREN 4-5 YEARS OLD
In our 4 year Kindy program, we are focusing on that last step in school readiness, as they get ready to leave the childcare centre environment and move onto school with confidence and to prepare them for a lifelong love of learning.
Schoolies Program
VACATION CARE AND FOR BEFORE AND AFTER SCHOOL CARE FOR CHILDREN 5-8 YEARS OLD
Our schoolies program complements their day at school and our focus is on having some relaxed fun in our play based educational environment.
For more about our programs 
Please fill in your details and we will contact you to book a date and time that suits you.

Nicky has had Sanne in the babies room since she was only 6 months old. Putting my child into daycare at such a young age wasn't something I wanted, however, knowing Sanne was with Nicky made everything better. I don't know how she does it! She is always smiling and calm and we are so grateful to have someone like her looking after our precious girl.
Amy- Couldn't be happier that Amy joined the babies room when she did. She is such a dedicated and lovely lady! Sanne is lucky to have the care provided by her. Best babies room team out there.
Although I don't have a child in the toddlers room this year I still adore Jennifer and Courtney. They go out of their way to comfort my kids and I am so grateful for their hard work and dedication. I know Sanne will fall in love with you both and the rest of the Explorers team next year.
Rose and Aleisha- These two ladies are absolute champions! What they accomplish in a day's work is something else. I appreciate your kind patience, advice and education that you provide to my girl. I look forward to my other children experiencing the same care and dedication you provide.
Denise, Jennifer, Patricia and Natasha- You all don't go unnoticed. Thank you for everything…there is a reason why I have referred so many family and friends to Kids College Kallaroo just love it!
A huge thank you to each and every one of you who, on a daily basis, show our children compassion, genuine care, patience and guidance in so many different situations. Leaving your very young child in someone else's care isn't an easy decision but watching the way you handle Harrison and his fellow friends at Kids College is nothing short of admirable. It gives us a sense of peace and calm knowing that he will always have a magical day with you, learn so much from you all and be shown genuine warmth and care in situations when he needs comfort and guidance. We appreciate you all so much and thank you from the bottom of our hearts.  You all make such a big difference in our lives. 
Hi ladies,
I have had a busy day with hospital appointments but while I wait, I just wanted to write a quick message to all the staff (yourselves included) to say how much we appreciate everything you do for our daughter Addison and the passion you all have at running such a wonderful centre.
Every day we are greeted by the girls and they are all so warm and inviting and treat Addison with such a welcoming and happy attitude her spirits are instantly lifted and she runs off to join everyone with such excitement and confidence, every time.
She has learned so much from her carers and teacher Jen, her language and development has sky rocketed since she started. She is so social, creative, confident and nurturing and we can tell those qualities are really being encouraged by the team.
You are all doing amazing jobs and should be really proud of yourselves. It's never unnoticed and always appreciated by us.
A big thank you to everyone!
Hello Kids College team! Happy Early Childhood Educators Day!
We cannot thank you enough for the excellent care you offer our little Lachlan. Everyday, we see your influence on him, and really appreciate the fact that he's offered such a high standard of guidance and learning with your team. Jennifer and Denise, thanks for addressing our requests so thoughtfully and organizing the events that you do to make the days so special for the kids, and the adult events just as enjoyable!
Teacher Aleisha and Teacher Rose, Lachlan speaks about you both all the time! We've loved the portfolios that have been put together, and totally appreciate your level of patience to assist all those little guys with their arts and crafts! What a remarkable job you do.
Lachlan will tell us random stories about Teachers Jennifer and Courtney and Alana and Kate, and it's also lovely for us to be greeted by your smiling faces when it could otherwise be a bit sad to leave Lockie behind in the morning. Yet, when I go to pick him up, he's often "not ready to leave yet, mama", which is a reflection of how comfortable he is in all your company. (Side note that he also misses Teacher "Rika" since she moved away!).
And also a big thank you to Patricia and Natasha in the kitchen. Tuesday's dinner prep is always less stressful because I know he's already been well fed earlier in the day! Thank you again! We will certainly miss you all next year when Lockie starts pre-primary, but I have a feeling he will happily remember his time at Kids College!
We understand leaving your child in somebody else's care can be difficult.
Choosing the right childcare centre for your child is crucial. We believe we are the best choice you could make for you and your child.
We understand these choices aren't made easily, so we invite you to come and take a look around.
We can't wait to hear from you – Jenny
Kids College is a quality childcare centre with an EXCEEDING THE NATIONAL STANDARDS rating on the old system in 2016 and again on the new system in 2019. Kids College is proudly owned and managed by the Scafidas family. We were very lucky and finally had our dream...
read more
Cyber security is a topic that affects us all in the modern society and we need to be mindful of how we prepare our young children for the technology rich world they are growing up with. Whilst the wonderful world of technology is a treasure trove of information and...
read more