Kids College work in conjunction with a number of wonderful organisations keeping children safe. ATI Martial arts provides teaching strategies for children's safety within their marital arts programs. Here are some helpful tips from ATI for us adults on how to keep children safe from predators.
Protecting children from predators
Obviously teaching and educating your child on how to protect themselves in a variety of situations out there in the world is a crucial concern for most parents. Its great when we can watch our children, keep an eye on them and be there protect them, but what happens when you are not there?
For example your child may get lost at the shops, you may be in the shower or out in the backyard when someone knocks at the door, your child may be down the park playing or walking home from school.
Education and repeated conversation to set up a framework of do's and don'ts for your child is one of the most valuable things you can do to along with some education of how to actually deal with strangers or threats face to face. Many martial arts schools such as Karate and Taekwondo schools will deal with these kinds of issues if they are a reputable school.
At ATI Martial Arts we consistently reinforce the education and training in these areas and even supply an information flyer to parents to continue the conversations at home. Here are some pointers and ideas on what things to cover at ATI with your child and set up a personal safety net for them.
Some helpful Conversations to regularly have with your child
Set up a route when walking to and from school and make sure it is safe and they stick to that route.
Educate them on safety houses in your neighbourhood and the agreed school route so they know where to go if they are in trouble.
Who to approach if they are lost at shopping centres or in the neighbourhood (go to shop staff or people behind a counter if you are lost, look for safety houses and police stations).
If a stranger approaches they are to keep distance and say they are not allowed to talk to strangers and leave.
Never ever go anywhere with a stranger.
Have scenario conversations giving examples of how strangers may entice them to go with them. Eg: do you want to play with my dog. Can you come with me and help me put something in my car, do you want some lollies or a drink.
If you are home along do not answer the door to a stranger and always keep security doors locked.
Never give personal information or your location to a stranger or someone over the internet.
Memorise your address full name and mums contact number in case you are lost.
Look at a good martial arts school to deal with educating your child on how to protect themselves physically from threats.
Having regular conversation and preparing them for the worst may actually save their life one day. We have actually had three to four children that train in our martial arts schools actually approached over the years and every one of them left the scene immediately and protected themselves from a possible threat.
This is the same principle as protecting your children from drowning, the best safety measure against drowning is to teach them children to swim at the youngest age possible. Personal safety and anti abduction skills are exactly the same. If you want your child to be safe teach them the specific skills and awareness they need to ensure they are not an easy target and they can protect themselves.
Article is written by the wonderful team at ATI Martial arts.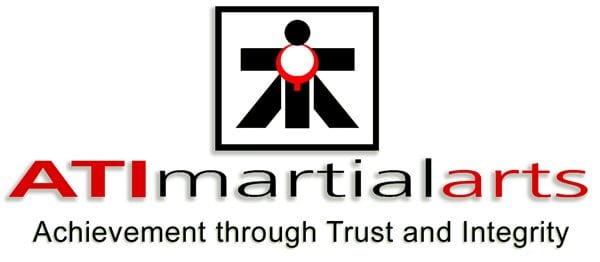 ATI Martial Arts Schools
ATI Martial Arts in Perth has more than 30 years of experience in martial arts instruction. We provide a safe, disciplined, and inspirational environment for martial arts practitioners of all skill levels and age groups. Our instructors are all graduates of the ATI Martial Arts Certification Program. They have spent years mastering their skills and style before becoming part of the ATI Martial Arts Team, earning awards and recognition in state, national, and international competitions along the way. They are trained in first aid and possess a Working with Children check.
For parents looking for a great Karate school to provide martial arts instruction. Look no further. Our Korean Karate (Taekwondo) and kickboxing classes are safe and friendly. We are sensitive to children of all types and even have special needs classes program.
We teach our members not just the skills. We also help them develop their character and build confidence and self-esteem. For kids martial arts, our classes are designed to help improve their physique and develop vital social and emotional skills and values. We provide a strong social base and connection through martial arts in order to support families and help in developing individuals who have an interest in becoming competitors. In fact, one member from ATI has represented Australia in the Olympic Games and another made it to the top 2 in the Olympic selection process. We also have Current Taekwondo Open world champions amongst our teaching staff.
Our Specialised Martial Arts Programs for adults range from classes for those who aim to lose weight to sessions for those who want to master their style and become serious competitors.
We offer classes in a selection of styles, including:
Traditional Taekwondo
Kickboxing
Cardio-Box
Martial Arts Weapons
Brazilian Jiu Jitsu
Olympic and Freestyle Martial Arts Competition
Boxing
For more information on the wonderful programs for adults and children at ATI look up and follow their facebook page
https://www.atimartialarts.com.au
ATI Martial arts at Kids College
At Kids College we have a strong community of safety and protection. One of our favourite learning experiences are when ATI Martial arts join us at Kids College to teach their safety strategies.
ATI have developed their martial arts for kids programs designed to work around the different stages of child development. This allows children's progress in martial arts to coincide with their physical, intellectual, and emotional development.
Their programs cover the basics of martial arts and are presented in a way that is always fresh, fun, and challenging. In every class, they consistently cover many ideas and themes that target manners, respect for others, handling bully situations, and safety around strangers.
A crucial ongoing focus in all their children's martial arts classes is developing skills in the areas of child abduction attempts, stranger danger and how to get help when lost. Children are constantly drilled on concepts like YELL-HIT-RUN to be used in child abduction attempts. This puts the power in the hands of children to do something when it counts at the start of an abduction attempt, immediately attracting attention and fighting to release and sprinting from danger to get help. These skills can become rehearsed enough so they are a natural reaction in a situation like child abduction situations
For more information on the wonderful programs for adults and children at ATI look up
https://www.atimartialarts.com.au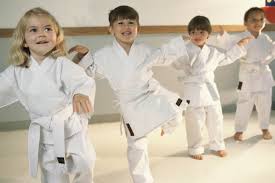 Kids College Philosophy
'We have stringent hygiene, health, nutrition, maintenance, safety and protection standards. We take our duty of care very seriously and will safeguard the safety and wellbeing of our children at all times as a matter of utmost priority.'
National Quality Standard
2.2.3 Management, educators and staff are aware of their roles and responsibilities to identify and respond to every child at risk of abuse or neglect.
Kids College family
At Kids College we work each day embedding our values and philosophy into each facet of what we do. We continually improve our practices by critically reflecting and engaging in meaningful relationships with our community and for this we need your support and input.
Make sure to follow Kids College Childcare on facebook, watch for our regular emails and keep an eye on our Kids College website. Join our Kids College family community and share in our vision of creating the very best childcare where children experience love, laughter and learning every day. You can reach us on Jennifer@kidscollege.com.au
With love, laughter and learning from your friends in the
'village it takes to raise a child'
Teacher Jen and the Kids College Childcare family