Some Public Holidays and special days throughout Australia's cultural calendar are straightforward to celebrate, such as Christmas and Easter. Others can be more complex for children to understand.
As early childhood educators, and as parents, it is important that we do our best to honour these important days that commemorate past tragedies and help children to gain some insight into what the day means and why we take time to recognise it. These topics can be hard to broach with younger children so we have detailed what we do, offer advice and recommend resources. Our approaches are embedded into our area of expertise, social and emotional learning. If you have any questions do feel free to contact us for a chat.
What is ANZAC day?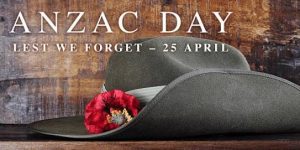 ANZAC Day is an important opportunity for us all to pause and reflect on the sacrifices made by the Australian and New Zealand service personnel in wars, conflicts and peacekeeping operations.
Held on 25 April, the day marks the anniversary of the first major military action fought by the Australian and New Zealand Army Corps during the first world war in 1915. The ANZAC soldiers were volunteers who went to war to fight for freedom for our ancestors in the United Kingdom when Britain and Germany declared war on each other. The 25th of April was the day that the ANZACs' arrived in Gallipoli, Turkey in 1915.
The passing down of stories and teaching of history to younger generations has become an important part of ANZAC Day tradition, as has the involvement of children in ceremonies and marches. However, topics such as war and conflict can be difficult to navigate.
Crochet poppies are for sale for $2 each
ANZAC crochet poppies designed and made by Roxy, a year 10 student in one of our local schools are for sale at Kids College with 10% of the proceeds going to the RSLWA to provide free welfare support and services to veterans and their families. Well done and a big thank you to Roxy for such a wonderful initiative
Anzac Ted By Belinda Landsberry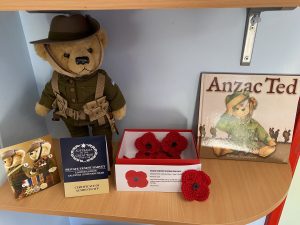 Anzac Tedis the powerful, poignant story of a little boy's teddy bear that was passed down to him from his grandfather. Battered, torn, missing an eye and an ear, he might look scary but he's got a great story to tell. For Anzac Ted went to war, keeping soldiers company and giving them comfort. And while he never won a medal, and now doesn't even attract a single vote at classroom Toy Shows, if only everyone looked a little deeper: 'They'd see a hero, plain as day Who sits upon my bed. A hero, who saved me and you. His name … is Anzac Ted.'
While several children's picture books cover the world wars, none has ever made the conflict so accessible to children by telling the story of a bear who went to war. Belinda's exquisite watercolour illustrations combine with her rhyming text to create a book that, while perfect for parents and teachers to share with children, is also guaranteed to touch the heart of every adult.
ABC Play school ANZAC day special mini episode
Join Abi and Joey as they talk about Anzac Day, sing together and create beautiful red craft poppies. Through this mini-episode, Play School supports families looking for ways to acknowledge Anzac Day
Abi talks about the significance of ANZAC Day and what the 25th of April means to many Australians and New Zealanders. The episode incorporates a variety of questions directed at children and co-viewing grown-ups. This is a great way to lead into a discussion. Here are some examples:
Have you heard about Anzac Day? What do you think it's about?
When someone talks about Anzac Day, what do you imagine or see in your mind?
Have you ever joined in and Anzac Day event? What did you do, what did you see?
Most young children will quickly share what they feel they already know (what they are beginning to understand), what they want to find out about, and what they may not be ready to talk about or consider.
Abi shows a collection of images reflecting ANZAC Day through public monuments and street art. These works help to convey some of the emotions and experiences linked to ANZAC Day. Artwork can often say just as much as a told story – helping to signify what the date means from a historical and modern perspective.
Abi shows us how to make a beautiful remembrance poppy. Do you know about the symbolism of the red poppy? A Poppy is a flower worn as a reminder of the loss of any soldier at war. Other times, rosemary is worn. Poppies are the flower of remembrance, not only in Australia but with other Commonwealth nations.
The tradition of baking ANZAC biscuits is a fun, hands-on way to mark ANZAC Day. The ANZAC biscuits were made for the soldiers to eat because they would last longer than bread due to containing no eggs or milk. Do you know the reason golden syrup is used to bind the mixture and not eggs? It's because poultry farmers were away at war and this had a big impact on egg production!
Questions on war
It's possible that children may have some knowledge of wars between other countries which may come up during ANZAC Day discussions. Always begin by asking children what they already know and let them take the lead. Explain that any war and fighting are bad and should be avoided by negotiations and open discussions. Even for adults any war can seem confusing and complicated.
Children can tend to automatically villainise the parties they believe to be the 'baddie' in children's terms. It can be a powerful opportunity to highlight that there are lots of wonderful people in every country around the world and that by coming together with people we can have hope and happiness.
The big subjects aren't always the most fun to explore with children, but these conversations we have with children can go a long way to make the world a better place and help children feel safe and secure in the world.
How to talk to children about the conflict in Ukraine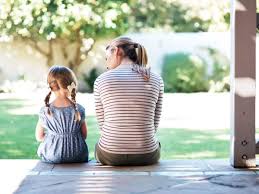 8 tips to make children feel safe and heard.
The escalating conflict in Ukraine is a terrifying situation for children across the country. Families have been forced to leave everything behind and flee their homes.
Even for adults, images on the news can be distressing and take a toll on our mental health. Little ones may be even more confused and will likely have questions about what is happening and why.
You don't need to have all the answers to have a meaningful conversation and settle their nerves. Here are a few things to keep in mind when those conversations arise.
Make time for the conversation and listen to their concerns
Start by inviting your child to talk about what they've heard about the crisis in Ukraine, or engaging with them when they bring it up. Evidence suggests that having a supportive discussion about a stressful event can decrease distress.
Find out how much they already know and follow their lead. Make sure you are in a safe environment and allow your child to talk freely and honestly. Drawing, stories and other activities may help to open a discussion.
Most importantly, don't minimise or avoid their concerns. Be sure to acknowledge their feelings and assure them that it's natural to feel scared about these things. Demonstrate that you're listening by giving them your full attention, and make sure they understand that they can talk to you and their teachers whenever they like.
Be honest: explain the truth in a child-friendly way
Children have a right to truthful information about what's going on in the world, but adults also have a responsibility to keep them safe from distress. Use age-appropriate language, watch their reactions, and be sensitive to their level of anxiety.
If you don't know the answers, that's okay. Depending on their age, you can use it as a time to find answers together. Some of the best resources for child-friendly news updates are Behind The News and KidsNews.
Be conscious of what your child is being exposed to
It might be a morning or evening routine to have the news on at home, but images of destroyed homes and families fleeing can be distressing, explicit and stay with children long after they see them.
Be aware of what your little ones are seeing online, on TV or via their friends. Putting child safeguard settings in place on shared computers can be a good idea to limit results that come up if they are searching for answers.
Reassure them with your normal family routines
When we're seeing lots of troubling images on TV or online, it can sometimes feel like the crisis is all around us. Children may not distinguish between images on screen and their own personal reality, and they may believe they're in imminent danger.
You can help your children cope with the stress by making opportunities for them to play and relax, when possible. Keep regular routines and schedules as much as possible, especially before they go to sleep, or help create new ones in a new environment.
Let them know that kind and dedicated people are doing everything they can to help
It's important for children to know that people are helping each other with acts of kindness and generosity. Reminding children that there are forces for good in the world is important to help them feel protected and safe.
Letting them know that organisations like UNICEF exist especially to protect and deliver emergency supplies to children who are scared or living in dangerous places can settle some of their fears.
UNICEF has been in Ukraine for more than 25 years. Our teams are on the ground delivering life-saving supplies to children and families forced to flee. You can help.
Conflict can often bring with it prejudice and discrimination. When talking to your children, avoid labels like "bad people" or "evil" and instead use it as an opportunity to encourage compassion, for everyone who is affected.
6. Take care of yourself
You'll be able to help your kids better if you're coping, too. Children will pick up on your own response to the news, so it helps them to know you're calm and in control.
If you're feeling anxious or upset, take time for yourself and reach out to other family, friends and trusted people in your community. Make some time to do things that help you relax and recuperate.
Offer them a practical way you can help as a family
Taking action as a family can help to reassure your child that they have done something to help the people or situation they are worried about.
This can be as simple as drawing a picture, writing to a decision maker or donating $5 to a charity working in the conflict zone. This can help them to feel like they have done something good to help the situation.
Close conversations with care
It's important to know that we're not leaving children in a state of distress. As your conversation wraps up, try to gauge their level of anxiety by watching their body language, considering whether they're using their usual tone of voice and watching their breathing.
Remind your children that they can have other difficult conversations with you at any time. Remind them that you care, you're listening and that you're available whenever they're feeling worried.
If you or a loved one is struggling, reach out to Kids HelpLine at any time on 1800 55 1800 or Lifeline on 13 11 14.
How UNICEF is supporting children in Ukraine
Nearly two-thirds of all Ukrainian children have been displaced. They have been forced to leave everything behind: their homes, schools, and often, their family members.
UNICEF is ramping up efforts to deliver emergency support to the most vulnerable children and families, including:
Safe water to communities where water systems are barely functioning.
Health care and nutrition support where services are severely lacking or have shut down entirely.
Protection from violence, exploitation and abuse.
Mental health and psychosocial support.
Please help send life-saving supplies to children and families today.
https://www.unicef.org.au/blog/how-to-talk-about-conflict-children
Other articles you might be interested in
For more information visit Kids College Childcare website and look for the article entitled
'How does Kids College Childcare help children when world traumatic events occur'.
'Kids College is a valuable part of your family, especially in tough times'.
Kids College Philosophy
'We have stringent hygiene, health, nutrition, maintenance, safety and protection standards. We take our duty of care very seriously and will safeguard the safety and wellbeing of our children at all times as a matter of utmost priority.'
National Quality Standard
1.2.1 Intentional Teaching. Educators are deliberate, purposeful, and thoughtful in their decisions and actions.
5.1.1 Positive educator to child interactions. Responsive and meaningful interactions build trusting relationships which engage and support each child to feel secure, confident and included.
6.1.3 Families are supported. Current information is available to families about the service and relevant community services and resources to support parenting and family wellbeing.
6.2.3 Community engagement. The service builds relationships and engages with its community.
Kids College family
At Kids College we work each day embedding our values and philosophy into each facet of what we do. We continually improve our practices by critically reflecting and engaging in meaningful relationships with our community and for this we need your support and input.
Make sure to follow Kids College Childcare on facebook, watch for our regular emails and keep an eye on our Kids College website. Join our Kids College family community and share in our vision of creating the very best childcare where children experience love, laughter and learning every day. You can reach us on Jennifer@kidscollege.com.au
With love, laughter and learning from your friends in the
'village it takes to raise a child'
Teacher Jen and the Kids College Childcare family