At Kids College we provide healthy food and encourage healthy living principles. We provide all the food for your little ones fresh from our kitchen made by our two chefs. We also work to very high hygiene and safety standards, especially with our food preparation. This article covers our food safety practices.
For more information on our nutrition see the following link to article
https://kidscollege.com.au/building-brains-with-the-very-best-quality-nutrition-at-kids-college-childcare/
Kids College Food Safety Program HACCP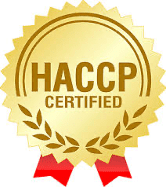 Quality Policy Statement
Kids College is supplying the community with a facility to care for children and also provide a safe supply of food to the children when in our care.
To demonstrate our commitment to establishing and maintaining food safety, we have implemented a Food Safety Program based on HACCP principles and the requirements of the Food Standards Code. This program has been used to identify and manage food safety risks at all stages of food processing and handling operations.
Kids College staffing team are committed to the safe preparation and service of food to all children in our care.
Kids College is committed exceeding the needs and expectations of our community and ensuring that the requirements for the preparation and service of safe food are maintained at all times.
Food Safety as an important part of infection control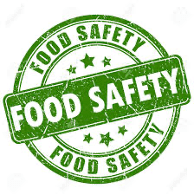 We prepare and provide food in a way that is safe for
the children in our care, to reduce the risk of spreading infectious diseases through food.
Food is an excellent place for germs to grow in the right conditions, the number of bacteria in food can double every 30 minutes. Germs that do not grow in food can still be passed from person to person in food. Germs that are common on our skin and in the environment can cause food poisoning if they grow to large numbers in food.
For these reasons, food safety is an important part of infection control at Kids College. The best ways to prevent diseases spreading through food are hand hygiene; not sharing food, plates or utensils; preparing and storing food properly; and keeping food preparation areas clean.
Why were national food safety standards developed?
Australia has one of the safest food supplies in the world. However, foodborne illness is an ongoing problem and one that state, territory and Australian governments are working together to minimise.
The national food safety standards specify the requirements that food businesses need to follow to ensure food in Australia is safe to eat. These national standards replaced prescriptive food hygiene measures that did not solely focus on food safety and differed across each state and territory. The national food safety standards manage food safety more effectively. They focus on measures to reduce the incidence of foodborne illness
Standard 3.2.1 is one of the national food safety standards in Chapter 3 of the Australia New Zealand Food Standards Code (the Code) that outline the responsibilities of food businesses—for premises, equipment and food safety practices—to ensure that the food these businesses produce is safe.
What is Standard 3.2.1 from the National Food Safety Standards?
This standard requires food businesses that prepare food for service to vulnerable persons to implement a food safety program in accordance with Standard 3.2.1.
This will normally include food businesses providing food to hospital patients, aged care residents and children in child care centres. I
This Standard is based upon the principle that food safety is best ensured through the identification and control of hazards in the production, manufacturing and handling of food as described in the Hazard Analysis and Critical Control Point (HACCP) system.
What is HACCP

HACCP, or the Hazard Analysis Critical Control Point system, is a way of ensuring that food is safe. It provides a formal method for food businesses to manage the safety of food as it is prepared and processed within the business. It covers all food handling operations, which means any activity involving the handling of food and can include delivery, storage, preparation, cooking, chilling, reheating, serving, display and transportation.
Food Safety Program at Kids College
At Kids College we have our Food Safety program and work to the highest food safety standards Hazard Analysis Critical Control Point (HAACP) which is a preventative and systematic approach to managing food safety risks and is endorsed by the Australian Institute of Environmental Health and supported by local government
Our Kids College Food Safe Plan includes:-
systematically identify the potential hazards that may be reasonably expected to occur in all food handling operations of the food business;
identify where, in a food handling operation, each hazard identified under paragraph (a) can be controlled and the means of control;
provide for the systematic monitoring of those controls;
provide for appropriate corrective action when that hazard, or each of those hazards, is found not to be under control;
provide for the regular review of the program by the food business to ensure its adequacy; and
provide for appropriate records to be made and kept by the food business demonstrating action taken in relation to, or in compliance with, the food safety program.
tell employees what their responsibilities are within the food safety program
train employees in how to follow the food safety program
supervise employees as necessary to make sure they follow the program
modify the food safety program (following the review procedure) so that it continues to accurately reflect the food handling activities of the business and controls the potential hazards of these activities
provide the necessary equipment so that the program can be followed, for example by supplying soap and single-use towels for hand washing.
conduct a review of the food safety program at least annually to ensure its adequacy.
Certification of registration of a food business with the Joondalup council
First step in food safety program is to register as a food business with the City of Joondalup and present our food safety plan for validation. Our plan was developed in partnership with Global Food Safety Auditing, a division of Global Quality Assurance Pty Ltd who is a Health Department WA approved Food Safety Auditor.
Validation of the Food Safety Program
The validation of a food safety program occurs before it is implemented as it confirms whether the proposed controls will be effective. This ensures the effectiveness of the proposed food safety plan. Validation is the action taken by the business to confirm that the control measures are effective in controlling the hazards (that is, they prevent, eliminate or reduce a food safety hazard to an acceptable level).
Verification to monitor program implementation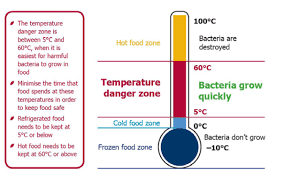 Once the plan is in place and is being used, you then go through three levels of verification. Verification is the action taken by the business to confirm that the practices and procedures in the food safety program are happening. Verification of a food safety program occurs after it has been implemented to check that it is operating as it should checking that control measures (including support programs), monitoring activities, corrective actions and record keeping are actually happening in practice.
Monitoring is a way of making sure that identified hazards are kept under control. Monitoring is defined as including 'checking, observing or supervising in order to maintain control'. The aim of monitoring is to assess whether the control chosen to manage a hazard is occurring in practice.
If monitoring finds that the control step in place to manage a hazard is either not working or is not being followed, corrective action must be taken. A 'hazard' is defined in Standard 3.1.1 as 'a biological, chemical or physical agent in, or condition of, food that has the potential to cause an adverse health effect in humans'
There are three main types of hazards to control in food safety Microbiological, chemical and physical. Hazards specific to a food handling step are normally controlled at the step and set out in a table.
For example, the hazard of food poisoning bacteria surviving cooking is controlled by specific cooking times and temperatures that apply to a particular food item during cooking process and cooling down process.
We are aware of the importance of celebrating a child's birthday but also balancing this with nutritious food and hygiene factors. So, we have developed an easy way to celebrate each child's birthday at Kids College making a special day for them without compromising hygiene or nutrition.
For each child's birthday we make them a special cupcake to their liking. Only they have a treat whilst everyone else eats a healthy afternoon team. And yes the birthday girl or boy gets to blow out a birthday candle on their own personal little cupcake
Auditing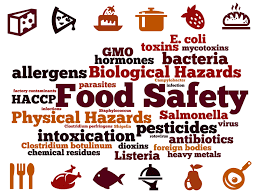 Food Safety program are audited by a food safety auditor who is a person approved under the state or territory food Act where the business is located to carry out a food safety audit for a particular class of business. How often a business is to be audited depends on how well the business has met the food safety standards in the past.
First party Audit by Kids College
A first-party audit is an audit that the business conducts itself to assess if the food safety program is being followed. We conduct a full review of our entire food safety program at least annually. These are our in-house checks done with our Kids College staffing team.
Second party audit by City of Joondalup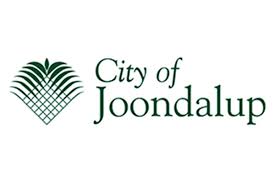 A second-party audit is an audit conducted by a government-employed or government-contracted auditor. Checks we have undergone by City of Joondalup. City of Joondalup council assesses us against their food business risk assessments. We have obtained the highest rating of A, Low risk hazard on each check since we opened in 2010.
The City's Environmental Health Officers undertake regular monitoring of food businesses within its boundaries.
This includes:
Carrying out unannounced risk assessments of all food businesses on a regular basis
Investigating complaints about food handling practices
Collecting evidence of breaches of the food legislation and initiating legal action where necessary
Sampling locally produced foods and comparing the results to the Australia New Zealand Food Standards Code.
Third party audit by Global Food Safety Auditing
A third-party audit is an audit conducted by an independent certified auditor. We are independently audited each year by Global Food Safety Auditing. Western Australian Food Act 2008 incorporating Chapter 3 of the Australia New Zealand Food Standards code including:-
Standard 3.3.1 Food Safety Programs for Food Service to Vulnerable people
Standard 3.2.1 Food Safety Programs
Standard 3.2.2 Food Safety Practices and General requirements
Standard 3.2.3 Food Premises and Equipment.
We have attained high performance of no non-compliance issues, this means each and every aspect was perfect and we met each and every indicator each and every time since we have been open. Since we opened in 2010 we have achieved a hundred percent in each and every audit.
Food Handler Training for our whole Kids College staffing team
The Australia New Zealand Food Standards Code contains requirements for the skills and knowledge of all food handlers. All staff must have a good understanding of the risks to food safety and the appropriate knowledge of safe food handling practices. This ensures all our staff teamwork in ways that ensure our high standards are practices to produce and handle safe food.
Our whole staffing team are trained and successfully completed the Australian Institute of Environmental Health Foodsafe Food Handler Training Program every year.
FoodSafe is a Food Handler Training Program for individuals.  FoodSafe® was developed by Environmental Health Australia (Western Australia) in consultation with state governments, academia, local industry and consumers. Kids College FoodSafe training is repeated at least annually by our whole staffing team.
Qualified Chefs
We provide quality food to our children every day loving cooked by our two chefs Simone and Chloe. Our two chefs are highly trained in nutrition and food safety.
Weekly Menu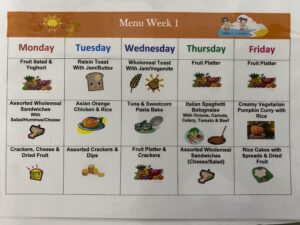 See our Kids College Childcare facebook page for our weekly menu.
Food Safety Supervisors
In December 2023 the laws have changed, and it is now mandatory to have a food safety supervisor on site. Our Manager Jennifer has held a Food Safety Supervisor training record since 2010 and has now updated this qualification. In typical Kids College style, it is not just one person who holds this qualification, we have four Food Safety Supervisors ahead of the December deadline.
Food Safety Supervisor qualification
SITSS00069
SITXFSA005 – Use hygienic practices for food safety; AND
SITXFSA006 – Participate in safe food handling practices
All about Allergens for Children's education and care (CEC)n course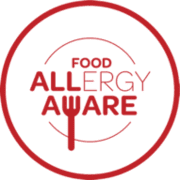 Part of food safety includes allergies and anaphylaxis so our whole staffing team do extra training. All about Allergens for Children's education and care (CEC)n course is designed to help children's education and care providers and staff gain knowledge and understanding about food allergens, and to develop best practice procedures to ensure the right food is given to the right child.
There are 4 units in the All about Allergens for CEC course:
Unit 1: Food allergy and children's education and care services
Unit 2: Communication and supervision for allergy management
Unit 3: Menus and food labels
Unit 4: Practical management of food allergens
The National Allergy Strategy is a partnership between Allergy & Anaphylaxis Australia (A&AA) and the Australasian Society of Clinical Immunology and Allergy (ASCIA).
ASCIA anaphylaxis e-training for children's Education/care

This modular course is for early childhood education/care (ECEC) staff from Australia and New Zealand. It is essential that this course is completed in conjunction with practice using an adrenaline autoinjector trainer device. Kids College trains with a trainer device and regularly does refresher training.
This course was developed by the Australasian Society of Clinical Immunology and Allergy (ASCIA), the peak professional body for allergy and clinical immunology in Australia and New Zealand.
Supported by ASCIA and the National Allergy Strategy, a partnership between ASCIA and Allergy & Anaphylaxis Australia (A&AA), the peak consumer body for allergy in Australia.
First aid training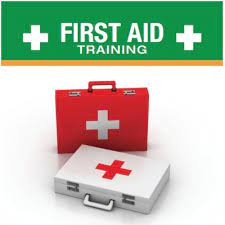 First aid course is particularly important in many ways at childcare. Specially in line with food safety chocking, allergy management, food intolerance, asthma and anaphylaxis are covered in HLTAID 004 along with all the other general areas of first aid. Whist Childcare legislation says one person must be first aid trained we feel this training is imperative to our whole staffing team. Both Jennifer and Craig have undergone higher levels of first aid training HLTAID 006.
Kids College Philosophy quote
'We have stringent hygiene, health, nutrition, maintenance, safety and protection standards. We take our duty of care very seriously and will safeguard the safety and wellbeing of our children at all times as a matter of utmost priority.'
National Quality Standards
2.1.2 Practices and procedures. Effective illness and injury management and hygiene practices are promoted and implemented.
2.1.3  Healthy lifestyle. Healthy eating and physical activity are promoted and appropriate for each child.
Kids College family
At Kids College we work each day embedding our values and philosophy into each facet of what we do. We continually improve our practices by critically reflecting and engaging in meaningful relationships with our community and for this we need your support and input. Please let us know if you have any comments, queries or recommendations.
Make sure to follow Kids College Childcare on facebook, watch for our regular emails and keep an eye on our Kids College website. Join our Kids College family community and share in our vision of creating the very best childcare where children experience love, laughter and learning every day. You can reach us on Jennifer@kidscollege.com.au
With love, laughter and learning from your friends in the
'village it takes to raise a child'
Teacher Jen and the Kids College Childcare family