Early Childcare Educators Appreciation day at Kids College Childcare
At Kids College we have a lovely tradition of doing fluffy bunnies. Fluffy bunnies is where each of our staffing team members writes an anonymous compliment to each other. We compile the lists and each of our ladies gets her list of compliments. It is so lovely to see how other people view you and we love our tradition showing each other love and respect.
We have selected one of the anonymous comments and each of our ladies chosen motivational quotes to share with you today.
A very special thank you to Kaye Patullo for coming and spoiling our ladies with a surprise pampering massage.
A whole hearted thank you to the families who have sent messages and tokens of appreciation, gift cards, chocolates, biscuits, wine and cakes.
These are the wonderful people who are loving caring and educating your children each and every day. Thank you ladies, you are beyond amazing!
A SMALL SAMPLE OF EACH OF OUR FLUFFY BUNNIES COMMENTS FROM OUR FELLOW TEAM MEMBERS AND THEIR CHOSEN MOTIVATIONAL QUOTE
Teacher Jennifer our full time Manager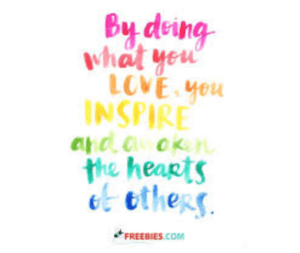 I admire Jen for simply giving all of us the opportunity for being a childcare worker at Kids College, I believe all of us have learnt so many skills from her commitment towards these job roles and the entire workplace, and I have always appreciated her understanding towards everyone making it a fair, safe, and happy workplace.
I admire the work and time you have spent making the centre the way it is. Even though sometimes there a harder days you always seem to make a way for everything to work. I aspire to help people the way you do and give everyone a chance, you treat everyone like they are your own
You have a lot of passion for the centre and make it a wonderful welcoming place where I feel like we are all a family.
Nick our Director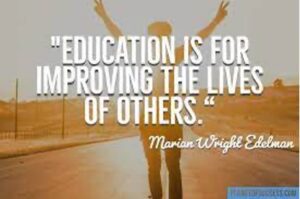 Nick is the man behind our centre maintaining the lovely space. I appreciate huge effort he commits to resetting our space over the weekend. His hard work doesn't go unnoticed. His hard work in all things big and small make the difference and ensures our centre looks brand new every day.
I appreciate that you always come in and fix everything! And that always make time to play with the kids when you come in. A real genuine hearted person who is an inspiration to all of us. Thank you for your leadership.
Craig our Director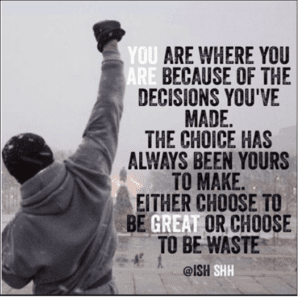 Your exceptional talents and skills have transformed our Kids College into an incredible centre. As the best coordinator, your impeccable organisation keeps everything running smoothly. Your diligent efforts maintain the centre's cleanliness and its fantastic appearance. Your attention to detail ensures that every aspect is flawlessly addressed. Your dedication to improvement consistently elevates the centre's standards. You truly are an invaluable director, making everything better in every way.
Cathy in the office full time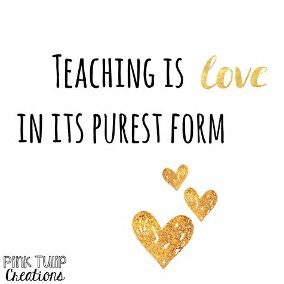 Cathy, words cannot say how incredible you are. I am so glad you found your home with us. You have restored my faith in humanity. I really feel loved and supported with you by my side. I am so proud of what we have been able to achieve together. Thank you so much for being the amazing person you are and a true friend as well.
Your dedication as a manager at Kids College is truly exceptional. Whether in the office or in the rooms, your commitment to enhancing every aspect of the centre shines brightly. Your meticulous attention to detail, proactive approach to improvements, and adept problem-solving skills are truly admirable. Your insightful advice and unwavering support make you an invaluable asset. The positive impact you bring to the children's experience and the entire centre is immeasurable.
Michele on unicorn Tue, Wed & Thu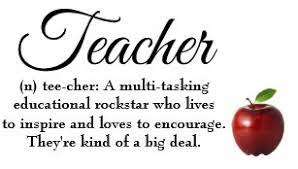 Michele, I appreciated it when you handle tricky situations with such calm and composure. I noticed that you're the steady rock in our sometimes-chaotic sea. I admire you when you display your gentle strength, Michele; it's like you're our behind-the-scenes superhero.
Michele is a bright sunbeam of a lady, full of fun and smiles. Everyone has a good day when Michele is here. Michele has a great relationship with each child and takes such delight in interacting and loving each child here making everyone feel so special.
Annie in the kitchen Wed & Thu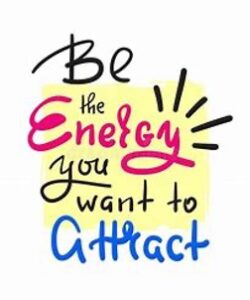 I appreciated it when Annie managed to make broccoli look like a treat; it's like she's the culinary wizard of the centre. I noticed that her kitchen is the heart of our setting, pumping out love one snack at a time. I can see you value nourishment in every sense, Annie, and you're not just feeding tummies but also souls.
Annie, our rescue from retirement, is absolutely brilliant. She has really made her mark at Kids College, and we absolutely adore her. Annie, you have such a natural ability to cater for everyone's needs and present amazing food that everyone loves, you really do nurture their hearts and their bodies.
Veronica in kitchen &rooms Mon & Fri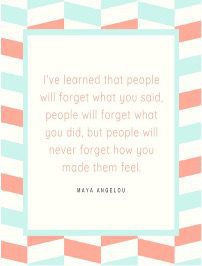 Veronica, it is so lovely having you in the centre, your beautiful, kind personality is so nurturing for the children. You create a beautiful space of calm, where the children can grow, feeling supported and loved.
I appreciated it when Veronica multitasked between the kitchen and assisting us, looking as cool as a cucumber in a salad. I noticed her unique ability to whip up a meal while lending an extra hand in a pinch. I can see you value versatility, Veronica, and your multitasking is the secret sauce of our day-to-day operations.
Jo in the babies room Tue Wed & Fri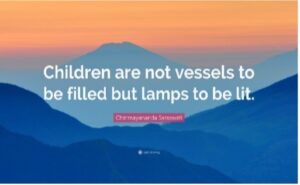 I appreciated it when Jo could interpret a baby's cry like she's fluent in "Infanteese!" I noticed that her room is like a sanctuary of soft coos and gentle lullabies. I admire your ability to keep the peace with our youngest charges, Jo. I can see you value a nurturing atmosphere, and it's truly a comfort to us all.
Jo is super mum full of seemingly endless energy. Jo, I love your passion for making each day memorable. Every child and adult feels cherished by you. You have as much fun as the children do. I am in awe of your creative flair and energy to produce such wonderful learning experiences for the children.
Mel in the babies room Mon Thu & Fri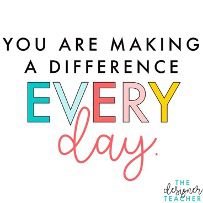 Well, well, well!  Thank you for always lightening up the mood in any situation and always finding the best out of it as well as always making everyone smile. You are amazing with all the children. I love the bond you have made with all of them and the effort you put into knowing about each child. I love how similar our brains are (Crazy) Thank you for always being there for a chat, and always helping in any way possible.
My work wife! You are so caring, fun and a great person to talk to. I really enjoy my days with you and the babies. The babies love you and I completely understand why. You put them first and that is what makes you a great teacher.
Erynn in babies room Tue, Wed & Fri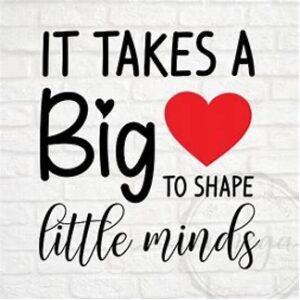 Your dedication and excellence in the workplace are truly remarkable. As you embark on this beautiful journey of motherhood, I encourage you to indulge in a world of sweetness and joy, leaving work worries behind. Your nurturing spirit and love will undoubtedly make you the most wonderful and caring mother. Wishing you all the happiness and success in this new chapter of life
I appreciated it when you always take the extra step to be inclusive. I noticed your gentle approach to helping the quieter ones find their voice. I admire you when you show such sensitivity, Erynn; it's like you're the emotional weatherman, predicting and navigating the moods in the room. I can see you value emotional intelligence, and it's enriching for both kids and staff.
Siann job share in babies Tue and Thu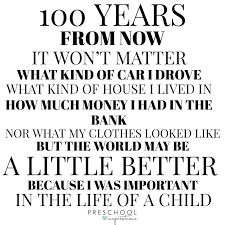 From the very first day we met you, you have given us the impression that you are such a genuine hearted person. That first day seeing you so loving toward our newest little toddler really showed us how incredible you are. We are looking forward to getting to know you and welcome you into our little Kids College family.
Welcome to the village that is Kids College! We are so happy that you have found your home with us and look forward to sharing in the many adventures that come along! Your sparkle has already shone on us all and we can't wait to get to know you more.
Hope in Toddlers Mon, Tue Thu & Fri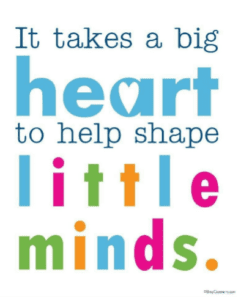 Hope is an incredible young woman. She is wise beyond her years, and I admire the strong person that she is. Hope, you are one to always count on for having the knowledge, the tools for the task or to think outside the box. You are full of love and laughter and a great friend to have.
Your unwavering dedication and boundless passion in childcare are truly admirable. Your commitment to providing the best for our little ones is evident in your calm and gentle nature. The way toddlers adore you is a testament to your exceptional care.
Tylah in Toddlers full time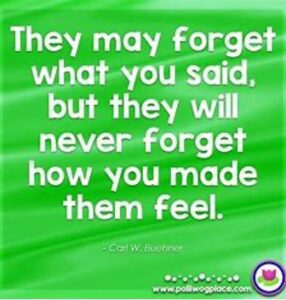 I noticed that Tylah's organizational skills are unparalleled, ensuring that our schedules run smoothly, and everyone knows what they're supposed to be doing. I admire you when you troubleshoot issues before they become problems, helping the team maintain a focus on the children. I appreciated it when you took the time to create various little check lists and cheat sheets to help keep the day running smooth.
Tylah is a whirlwind of energy, always full of laughs and enthusiasm, she lights up the room when she arrives in the morning, and everyone is assured of a fun day. Tylah, your enthusiasm when working is admirable and your ability to express care and empathy to all children equally is a credit to your personality. You are an inspiration to us all to follow our dreams and be the best we can be.
Vera in 3 year Kindy full time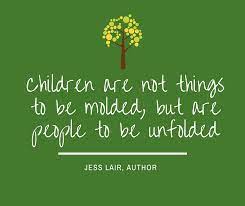 I appreciated it when Vera transformed circle time into a mini TED Talk for tots. I noticed that she has the rare ability to make learning fun in a way that even 3-year-olds get captivated. I admire your knack for educational magic, Vera. I can see you value instilling a love of learning early, and both your tiny audience and your colleagues adore you for it.
Vera is playschool in a person. Vera, your passion, energy and ideas are unparalleled, and I love how much joy you take out of each day. I admire your enthusiasm and how much you love your days. Not only do the children adore you, but I see how much you adore them. Everyone here looks up to you and respects your leadership.
Jada in 3 year Kindy Mon Tue Thu & Fri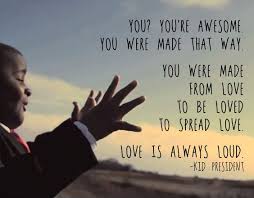 I just love your heart. I really admire your energy and it is so clear that you just want to have fun with the kids. You make a great teacher and we and the kindys are lucky to have you.
Jada, you are such a bubbly and outgoing educator whose infectious energy and genuine care create a joyful and enriching environment for both children and colleagues. Your positive spirit and dedication truly makes a difference to everyone around you.
Jade in 4 year Kindy full time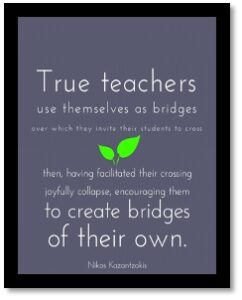 I appreciated it when Jade managed to turn counting into an epic adventure, complete with pirates and buried treasure. I noticed that the 4-Year Kindy Room under her watch is like a small universe where each child is a shining star. I admire your ability to unlock the imagination in kids, Jade; you're basically the Walt Disney of daycare. I can see you value the power of play-based learning, and your room is the Happiest Place in the Daycare because of it.
Jade has a big heart with endless patience and a ton of love. She has grown as a person and a professional and I am so proud of the incredible person she is. She shows so much pride and enthusiasm in all her work and all the children absolutely adore her. She has created an amazing classroom with a family feel.
Jandri job share Mon & Fri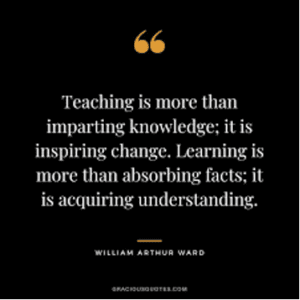 Jandri somehow managed to turn clean-up time into a game that even I wanted to play. I noticed that she has a talent for transforming mundane tasks into memorable experiences. I admire you when you bring that level of energy and creativity to the table. I can see you value fun in learning, making each of us, kids and adults, look forward to even the most basic routines.
Jandri is a really impressive incredible young lady. In her time with us she has really shone, her confidence growing each and every day and we are so very proud of her. A real childcare professional and a wonderful person too. She radiates a sense of calm about her, she has a kind helpful nature and jumps in to ensure everyone is having a good day
Tess job share Tue & Thu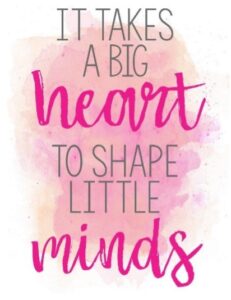 Tess is a really amazing young lady. She has such a unique ability to make you feels so loved and cared for. She never fails to ask me how I am doing and really shows such a deep compassion. Tess, you are an amazing person inside and out and you always try your best with everything you do.
I absolutely love your humour! You always put a smile on mine and others faces and make everyone laugh. You are amazing with all the children and such a big help in every room. You truly are amazing at what you do. Never forget that all the staff and children absolutely love you.
Nathalie job share Tue Thu & Fri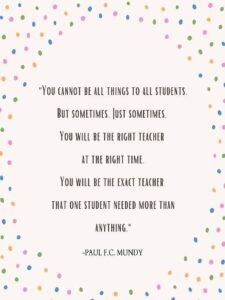 I noticed that Nathalie has a way of boosting morale with his sense of humour, especially on stressful days. I admire you when you take it upon yourself to recognize and celebrate our small victories as a team, whether it's successfully potty-training a challenging toddler or receiving positive feedback from parents.
Nat is such a sparkly, happy and sunny character. I love her energy and enthusiasm. She has a true heart full of love and care and is so natural around not just the children but the adults as well. Nat, I admire your brightness and joy you bring to the children. You are so caring and bubbly. The children are lucky to have you
Lia job share Wed & Fri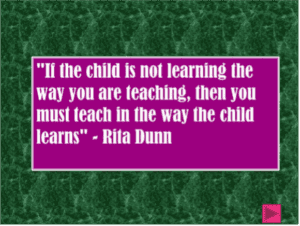 When you bring your calming presence into the room, Lia. It's like you've got an invisible zen garden that follows you around. I noticed that when things get hectic, you're our north star, guiding us back to sanity. I can see you value a harmonious environment, and let me tell you, we all sleep better knowing you're on the team.
Lia is a lovely young woman with such big potential. She is strong, capable and caring and quietly goes about her day with confidence. Lia, I admire your compassionate and caring nature towards the children and your friendliness towards everyone around you.
Georgia job share Tue & Wed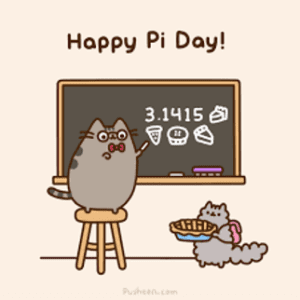 Your captivating and extraordinary personality lights up our childcare environment. Your self-confidence, positivity, and boundless enthusiasm ensures success in all you do. Your artistic flair adds an extra touch of brilliance. It's a pleasure to work with you.
Georgia is our chameleon, naturally adapting to situations as she jumps from one room to another. Her happy sunny nature makes for a fun filled day. Georgia, you do have a wonderful ability to share your joy.
Kashala job share Mon & Wed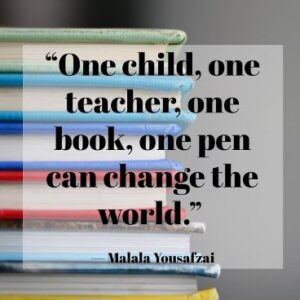 Kashala joined us and has impressed us every minute of her day. She is a solid person with a deep heartful manner about her that everyone is drawn to. Kashala, you are great with the children, and they all love you, which is great to see. Your true heart and caring nature allowed everyone to bond with you so quickly. We are looking forward to seeing you shine more and more. Welcome to the team Kashala. My message of encouragement is to really enjoy playing and learning from the kids. There aren't many jobs where you get paid for giving cuddles, singing songs, and having fun.
Tayla job share Tue, Wed & Thu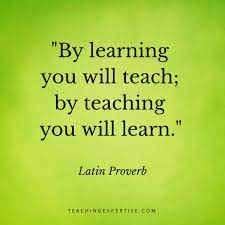 I am really looking forward to getting to know you. From the first day we met you seemed like such a genuine open hearted loving person who we are so happy to welcome to our team.  Welcome to the team Tayla. My message of encouragement is to really enjoy playing and learning from the kids. There aren't many jobs where you get paid for giving cuddles, singing songs and having fun. I try not to think about the cleaning so much and just focus on the fun.
New jade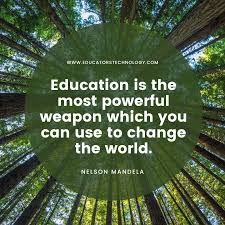 Welcome to the team Jade. My message of encouragement is to really enjoy playing and learning from the kids. There aren't many jobs where you get paid for giving cuddles, singing songs, and having fun.
I loved meeting Jade and seeing her enthusiasm for learning and collaborating with the rest of the team. Your presence has already made a positive impact on our team dynamic.
What does being an early childhood educator at Kids College mean to us?
We take great joy spending these precious moments with you, making a real difference in lives of our families we hold dear.
We are proud to be building the base not just for today's learning but for all future learning, sparking imaginations and creativity during our days playing together providing a happy fun childhood every child deserves to have.
Our centre is a safe haven for children but also a safe haven for us too. Our little magical bubble of childhood to enjoy and block out the pressures of everyday life as adults.
Our hearts are happy when we are giving love to our children, but not only do we give love, we receive it as well, as we are rejuvenated by children's bright and joyful presence bringing sunshine into our days.
We get to relive the best moments of our own childhoods, reigniting a creative and colourful side that maybe got lost in the process of growing up and a chance to be that someone you needed when you were growing up, as the saying goes.
We get to learn new things every day, not one child or family is alike another and each day surprises us with challenges and ideas as we get more and more creative with our toolbox of skills and knowledge. You learn things you never expected to, I now know how to get playdough out of a child's nose!
We are with a team of people who are like a big eclectic family, kooky and a wide mix of all different types of people adding to the fun every day bringing their own personal sparkle to our days.
Being welcomed in as part of the lives of families for such a long time, the years fly by and we become the your 'home away from home' laughing with you and enjoying all those crazy moments as children learn how the world works.
Simply put, sharing our days with your children brings joy and happiness to us all. Being greeted with a big smile and hello in the morning, running around in the sunshine outside, sharing a snuggle, watching an aspiring artist create, cheering on a budding athlete zooming along the bike track, listening to the theatre of their storytelling and tasting all those mud pies is not a bad day in the office.
We are privileged to be welcomed into your families and we thank you for your love and trust as we go on this journey together.
Thank you
What an incredible week! Thank you so much to each and every one of you who made us all feel so very special during Early Childhood Educators week.
A special thankyou to our Miss Kaye who came over two days to treat each of our lovely ladies to a special pampering massage. (and thank you Miss Kaye for your thank you flowers for me)
Your messages to us where so heartfelt and were very much appreciated. The chocolates, wine, cakes and gift vouchers were amazing, thank you. Lily, your cake was so yummy, thank you for baking it for us.
Our team members wrote messages to each other and they are truly amazing. It is so lovely hearing what your peers love and respect about you, I feel honoured to work with such perceptive and caring people.
Our team of ladies are the most remarkable people, and we make up an eclectic team of educators passionate about ensuring your children experience love, laughter and learning everyday. You are all absolute superheros!
It is a true privilege been entrusted with your children each day. Thank you for your love and support.
National Quality Standard
4.1.2 Every effort is made for children to experience continuity of educators at the service.
7.2.2 Educational leadership. The educational leader is supported and leads the development and implementation of the educational program and assessment and planning cycle.
Kids College Philosophy quote
'We have a positive workplace culture that values and supports our profession as early childhood educators. We believe in our team of enthusiastic educators who genuinely enjoy being part of children's lives and enjoy creating warm responsive relationships with a foundation based in secure bonding and attachments.'
Kids College family
At Kids College we work each day embedding our values and philosophy into each facet of what we do. We continually improve our practices by critically reflecting and engaging in meaningful relationships with our community and for this we need your support and input. Make sure to follow Kids College Childcare on facebook, watch for our regular emails and keep an eye on our Kids College website. Join our Kids College family community and share in our vision of creating the very best childcare where children experience love, laughter and learning every day. You can reach us on Jennifer@kidscollege.com.au
With love, laughter and learning from your friends in the
'village it takes to raise a child'
Teacher Jen and the Kids College Childcare family